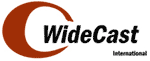 Bluetooth Serial Adapter
Powerfull Bluetooth Serial Adapter
BM2001 Bluetooth Serial Adapter (USB type)
BM2001 is Class 1 Bluetooth Serial Adaptor with USB interface. This model can be called as Intelligent USB dongle since it has Serial Port Profile for wireless serial communication (cable replacement) without PC software. The Adapter is recognized from Windows as a USB to Serial Converter that needs no additional Bluetooth software installed. The serial parameters can be adjusted using DIP-Switches instead of Software as well. This adapter is perfect for notebooks and other systems that do not offer a serial port any more. The standard antenna allows ranges up to 1000 feet.


---
BM1001 Bluetooth Serial Adapter (RS232 type)
BM1001 is a Class 1 Bluetooth RS232 Serial Adaptor with Dipole Antenna and DIP switch for easier set-up and configuration for industrial users. This adapter doesn't need any software as well. The standard antenna allows ranges up to 1000 feet.


---
BM6001 Bluetooth Serial RS232 Module (OEM type)
BM6001 is a Class 1 Bluetooth Serial OEM Module which was designed to be embedded to customers' applications easily. The configuration can be done using AT-commands. The module can be mounted onto an evaluation board for fast results and tests.